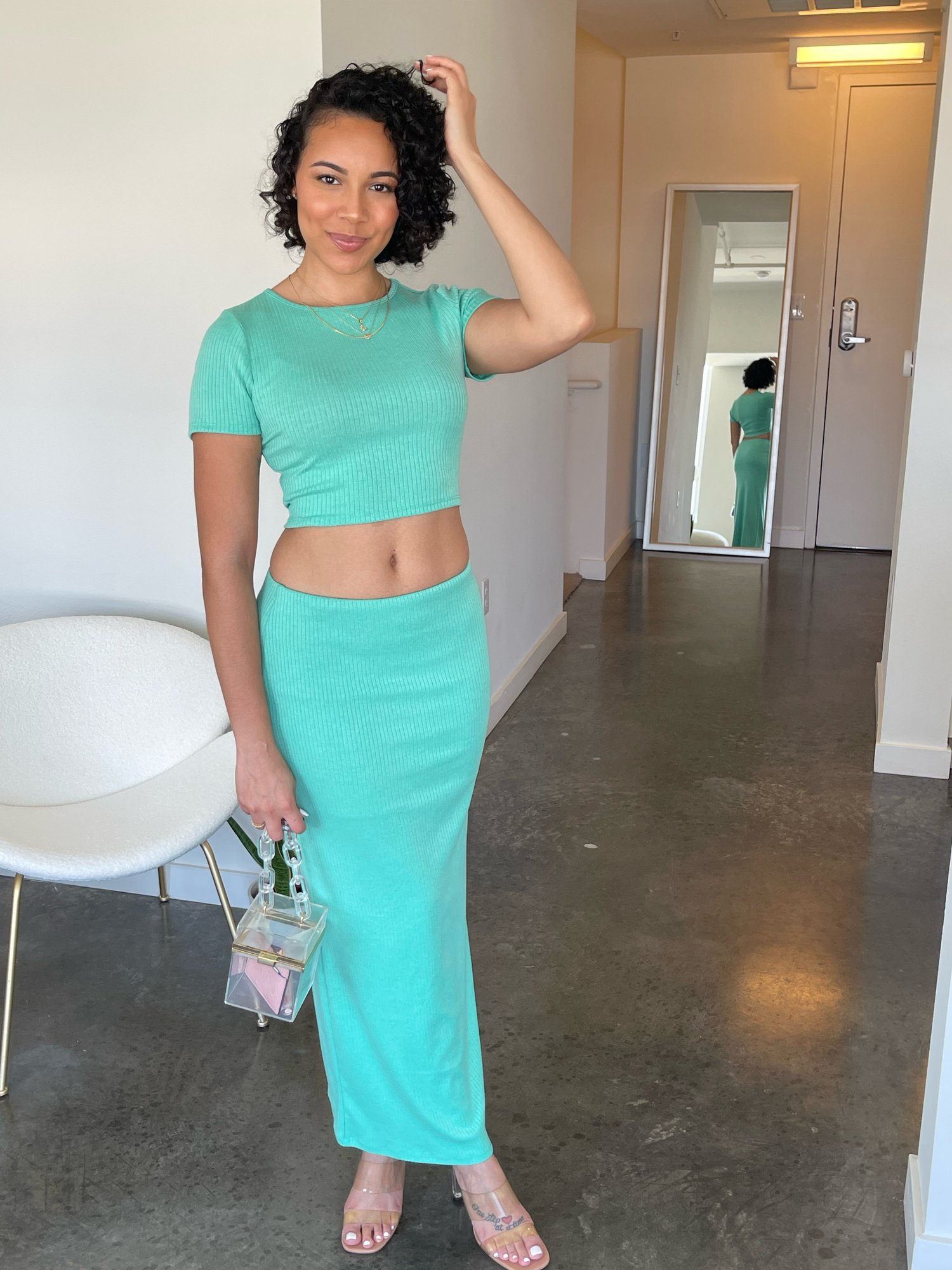 Mermaid Maxi Skirt Set
A soft ribbed crop top that pairs with the matching maxi skirt for a complete spring/summer look.
Can been worn as a set or separates to maximize outfit wearability!
Stretchy but resistant material
Skirt has a short lining
Model is wearing a small
Fits true to size but size down if you want a more fitted look!
Color: Mermaid Blue